Top Candy Depositor Machines
First Candy Depositor and Gummy Depositor manufacturer in China
ESM is the first candy depositor manufacturer in China, and there is no doubt that it has leading technology in the field of candy depositing machines. ESM has more than 30 years of experience in the manufacturing of confectionery machinery and confectionery industry, providing high-quality candy depositor, hard candy depositor and gummy depositor for more than 50 countries and regions around the world.
Request a Quote Today
Contact Us Now
Start your perfect candy production journey now!
Phone can't be empty
Phone
Products can't be empty
Products you want
High-yield, High-quality Candy Depositor
Whether your product is traditional gummy bears or enhanced gummies for health purposes, you need a candy depositor to make your product unique and stand out on the shelf. Our ESM experts work with you to build a confectionery line to meet your exact requirements and preferences. Gummy bears with unique flavors or enhancements? Candy in an unprecedented shape or size? We are up to the challenge of producing the candy depositor you need.
Why Choose Us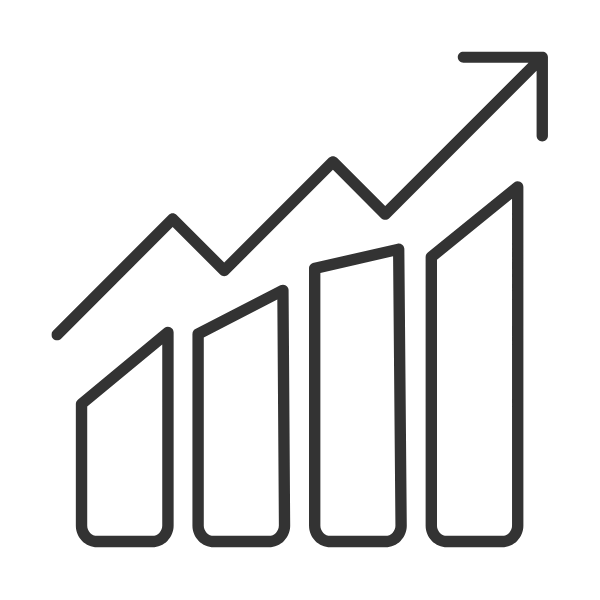 High Efficiency
High Output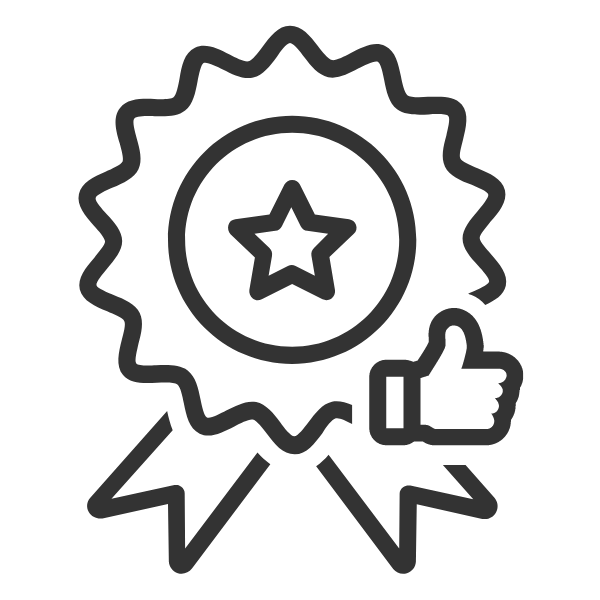 Precision Design
Higher Quality Candy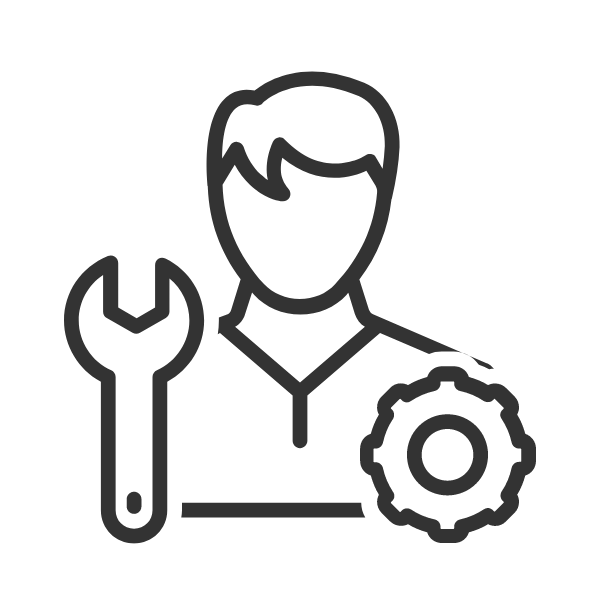 Easy Operation
High Automation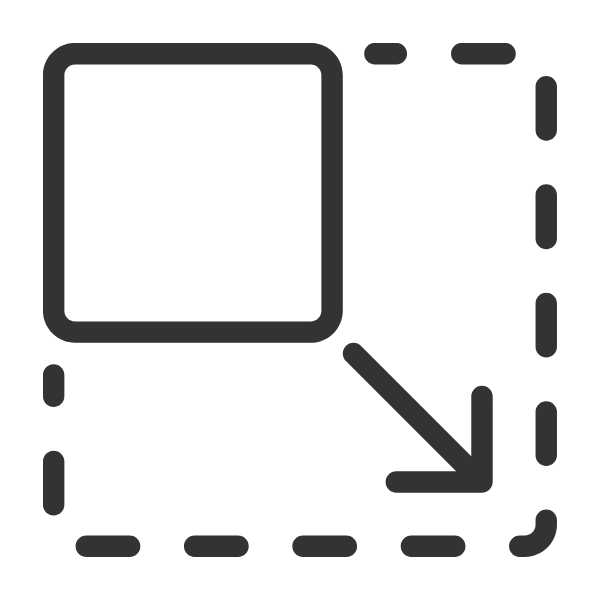 Good Expandability
More Diversified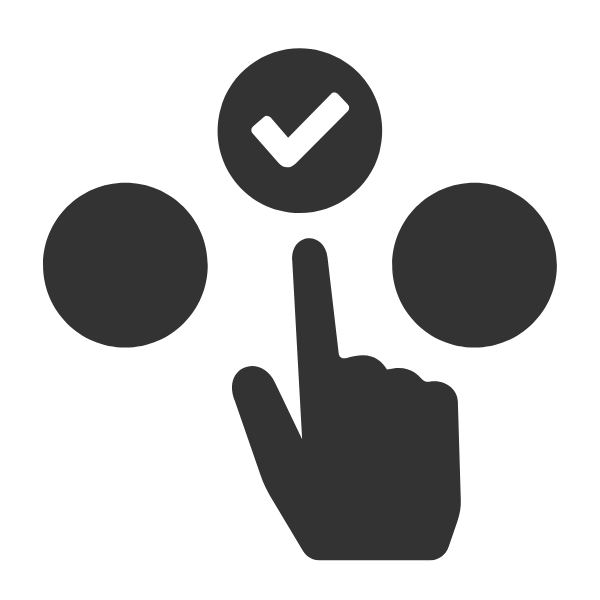 Wide Range of Products
More Choices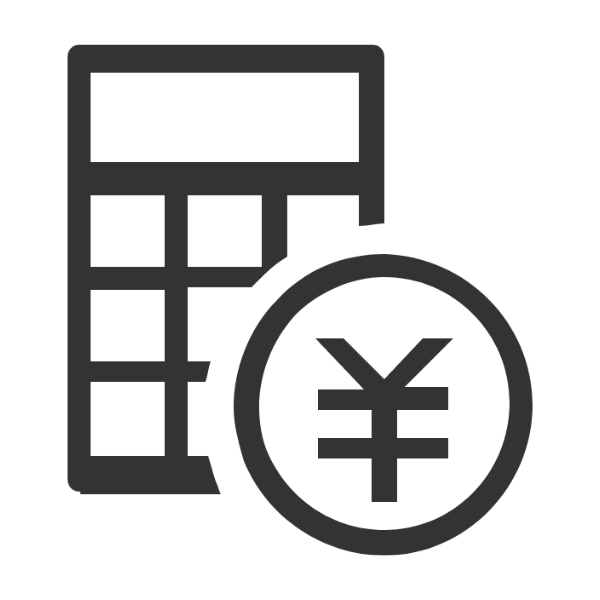 High-end Product Line
More Competitive Price
Qualification Certificate
The company has passed ISO9001:2008 international quality system certification and CE certification of various products.

FAQ
1
Are you a factory or a trading company?
Yes, we are manufacturer for candy making equipment with export license. We also provide Good Sourcing Services in all area of confectionery industry in China.
2
Where is your factory? How can we get there?
Our factory is located in Ningbo, an important industrial city in China. It takes about 1 hour drive from the airport to our factory. We can pick you up from the airport if needed.
3
Does your candy machine have any certificate to ensure quality?
Yes, our machines are approved with ISO9001, CE, SGS, BV certificate. We also have our own patents.
4
Do you offer an online catalog?
Yes, we are more than happy to provide product catalogs with your specific needs. Please tell us which type of candy you are interested in (hard candy, soft candy, lollipops, jelly candy, toffee, etc) in the message section.
5
Can I get some samples from you? How?
Yes, Free samples will be sent if needed. But you should pay the freight, and you need to provide us with your DHL or TNT account, address, zip code, mobile phone number.
6
Can I customize my machine?
Yes, you can. Every client is unique, We'd like challenging, to strengthen our technical advantage and improve our manufacturing technologies to meet your special needs.
7
Can I be your reseller? What about commissions?
Of course you can! We are pleased to invite you be our dealer in your local market and help you do business well.
8
What is your payment term?
Usually we accept TT prepaid 30% down payment, 60% TT before shipment. The 10% balance will be paid within 15 days after commissioning is completed. We also accepted L/C, D/P while we all agreed.
9
How is the delivery time?
Delivery within 90 days after seller receives buyer's 30% advance payment and all production related technical details are confirmed
10
How about installation, testing and assembly?
2 experienced technicians will be dispatched to your factory to assemble and start up the mechanical production line. Your local team in troubleshooting, maintenance, processes and operations will be well trained before they return to China. There will be more than 10 days of debugging. The buyer needs to pay 600 RMB/day/person as a salary for the technicians (subject to exchange rate effects). The cost of round-trip air tickets, accommodation and local transportation for the technicians during their stay in the factory shall be borne by the buyer. These lines are fully assembled in our manufacturing facility. If required (we need your raw materials), the machine will be dry run or actual production test after your validation and acceptance. The machines will be disassembled, carefully packed and shipped to your country.
11
How is the warranty service?
We provide warranty maintenance services for products within one year after signing the machine commissioning and completing the transfer order (but excluding machine wearing parts and man-made damaged parts)
Choosing the best candy depositor manufacturer
Ningbo Yitesai Industrial Co., Ltd. is located in Ningbo, an important industrial city on the coast of the East China Sea. It covers an area of 70,000 square meters and has a long history of more than 30 years. It is the first manufacturer of candy depositing machines in China.. The company integrates design and development, manufacturing and sales, installation and commissioning, technical training, after-sales service and other comprehensive capabilities, and specializes in the production of candy machinery. To provide the world with high-quality and competitive price candy depositor.
Contact us now to get the latest information and complete candy production solutions.
Candy Depositor: Ultimate Buying Guide
Candy Depositor is an important production component in the confectionery manufacturing industry. If you are looking for a candy depositor or considering whether a candy depositor is suitable for your candy production, then please read this guide and we will answer your questions.
Read More
Candy Depositor is an important production component in the confectionery manufacturing industry. If you are looking for a candy depositor or considering whether a candy depositor is suitable for your candy production, then please read this guide and we will answer your questions.
Candy Depositor is a pouring production equipment that injects syrup into molding. Usually, Candy Depositor integrates machine, electricity, gas and automatic control, and has the characteristics of high output, good sugar quality, many varieties, convenient operation, compact structure and high degree of automation.
Usually, the type of candy we need will be different, so we classify according to the type of candy.
Check out our product page, we offer many different types of candy depositors.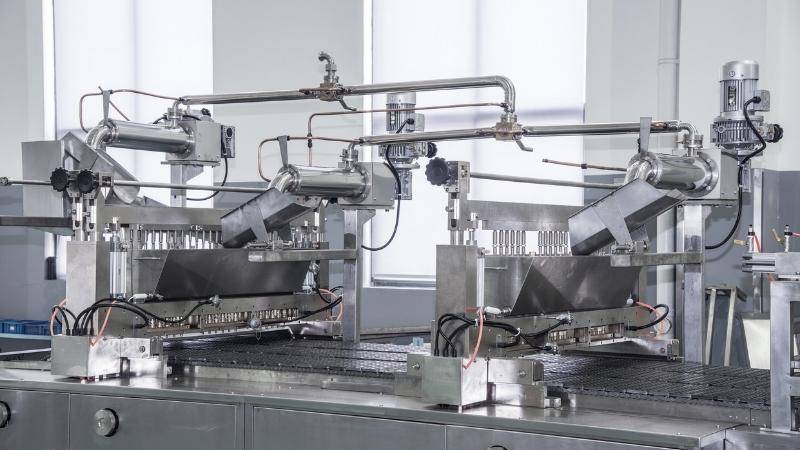 Candy Depositor is a machine that consists of several parts.
These parts perform different functions and help improve the overall efficiency of Candy Depositor.
Let's take a look at the basic components that make up a Candy Depositor.
Heating unit

In order for the syrup to better get the desired shape, a hot plate comes into play in this combination.

The heated panel controls and regulates the temperatures involved in the process.

Heating hopper

The hopper receives the raw material feed. The heated copper keeps the candy ingredients in a molten state.

The molten state is the right temperature for the confectionery ingredients to make the whole process successful.

Power unit

Of course, the Candy Depositor is a machine that works with electricity. Therefore, it has a power unit as one of its components.

The power unit controls and improves the maneuverability of the machine.

Forming unit

There is no doubt that candies come in all shapes and forms. However, the forming station makes this feat possible.

The forming station includes molds of different shapes and sizes.

Depositing nozzle

The nozzle is the entrance for the candy into the mold. It controls the pouring rate of the machine.

Control Panel

The control panel is the unit where you can monitor and control the entire deposition process.

Security unit

Safety is paramount to every industrial facility, and Candy Depositor is no exception. The safety unit is responsible for detecting machine failures using its sensors.
Highly integrated

Candy Depositor consists of several parts. Its parts perform different functions in the candy making process.

Therefore, Candy Depositor reduces the equipment you need in the process as it performs many functions. That said, with one Candy Depositor, you can produce candies in many shapes.

Modular technology

Modular technology is very flexible, so the production line can be adapted to any length of workshop. So you can toggle Candy Depositor's functionality.

Automation technology

Since the machine is automatic, you can produce a large amount of candy in a very short time. When using Candy Depositor, only a little manpower is required. Machines automate work; therefore, machines can perform all processes with little supervision from you.

Numerical technology

When using this technique, the machine remains in a fixed position. Everything about this technology is precise. You can control the pouring flow to a minimum of 0.01g
Less labor cost

The high degree of automation allows only a small amount of manpower to supervise.

Better quality

Candy Depositor will deposit the right amount of candy at a good rate.

It is very reliable because you can produce candies of different shapes with high quality precision and precision.

Faster production

Since the machine is automatic, you can produce a large amount of candy in a very short time. It has the advantage of being able to adjust the deposition speed of the machine.

Longer durability

Candy Depositor includes premium materials with high tensile strength.

Easy to clean and maintain

Modular construction and high-quality materials make it easy to clean and maintain. Also, you can easily replace any part of the machine because you can find them anytime, anywhere.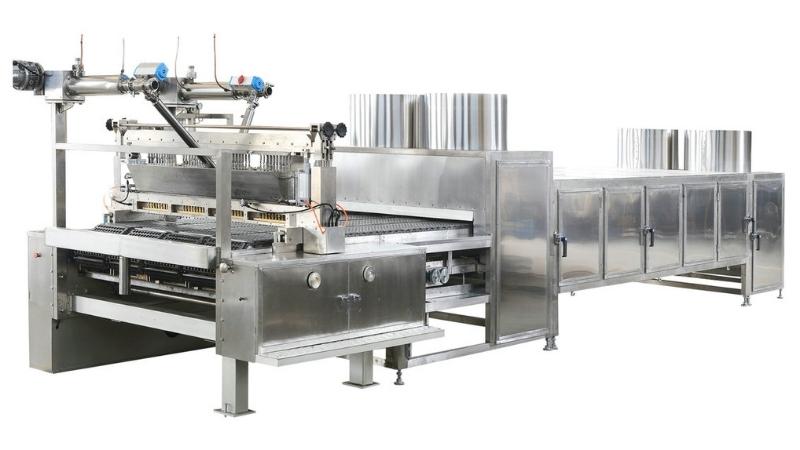 If you want to enjoy its services, you must choose the right Candy Depositor.
The truth is that several brands and manufacturers produce different kinds of Candy Depositor.
But it becomes very easy when you have the proper knowledge.
Below are the factors to guide your choice.
Material

These materials are important factors in determining the properties and performance of Candy Depositor.

Candy dispensers should be composed of materials that are easy to clean without neglecting the range of durability.

So if you choose a Candy Depositor that can be cleaned easily, that's great. Materials that last a long time should also be in your consideration.

Measurement of Candy Depositor

Candy Depositors of different sizes flood the industry. However, if you choose a Candy Depositor that isn't the right size for your production scale, that's a big problem.

Therefore, please consider the following:

width

high

length

weight, etc.

And make sure you choose the one that fits your production scale.

Temperature Coefficient

Temperature has a significant effect on several machines in the confectionery industry. A good Candy Depositor must have a good thermostat. This will help Candy Depositor work with minimal risk.

Depositing capacity of the machine

An ideal Candy Depositor should have a good amount of candy deposits per minute.

Battery capacity

As far as Candy Depositor is concerned, different parts of the world have different power specs. It's best to check the electricity requirements in your area and confirm with the Candy Depositor of your choice.
High tensile strength

Materials with high tensile strength, such as stainless steel, will make the candy dispenser less prone to breakage under tension.

Stablize

Stainless steel has high stability. Therefore, using this material for Candy Depositor will provide excellent stability to the machine.

Preservative

Generally speaking, stainless steel is corrosion resistant. Therefore, it will prevent Candy Depositor corrosion.

The corrosion resistance of the machine also improves process hygiene. Also, because the manufacturer uses stainless steel, the candy won't touch the corroded parts of the machine.

Antifouling

Material is stainless steel. Therefore, it is easy to clean and maintain.
The pouring of candy is a traditional craft using modern automated candy depositing machines.
Machine parts move mechanically.
Precise pouring with programmable controllers and drives makes production more automated and efficient.
There is no doubt that a reasonable maintenance plan is an important guarantee to ensure the quality of candy pouring.
We therefore recommend that you specify a comprehensive daily inspection, monthly, quarterly maintenance and annual overhaul schedule.
And we have the following suggestions:
Find solutions for worn/damaged parts

It is normal for some parts of your Candy Depositor to be damaged or worn. However, best practice requires you to always inspect machine parts and replace them if necessary.

Cleaning Candy Depositor

Cleaning is essential to any machinery. An excellent and rigorous cleaning routine will do. However, some Candy Depositors have a clean system.

A clean-in-place system will help the machine clean itself.

Lubricating

It is best to lubricate every running part of the Candy Depositor with a suitable lubricant such as oil
Different candy types have different candy pouring patterns.
In order to adapt to mass production, we design separate machines for different types of candies for mass production.
You can check out our range of machines, and if you don't have what you need, you can contact our team to work with you to build your unique confectionery production facility.
The cost of buying a Candy Depositor is not volatile - instead, its price varies depending on certain factors.
According to market research, Candy Depositor costs between $5,000 and $60,000.
Here are the price determinants for Candy Depositor.
Machine technology

Size

Candy Depositor Types
Importing production equipment from China like candy depositor is the choice of many companies, so we have listed the following suggestions when you choose to import candy production equipment from China.
Find a company with an experienced and professional quality control (QC) team

Chinese candy machines are cost-competitive

Looking for a company that invests in the development and customization of candy machines

Hire a company that provides a one-stop solution for all confectionery manufacturing equipment

Consider a company that complies with key standards (ISO, CE, etc.).

Make sure the company has a local technical support team

Only contact manufacturers with 10+ years of experience in confectionery production

Consider machines optimized for operation (economical confectionery machines)

Check Confectionery Machinery Manufacturer's Terms and Conditions

Consider logistics, shipping and payment terms
Ways to find a Candy Depositor manufacturer in China include
Online platform

Online platforms such as Alibaba and Made in China are ideal places for different Candy Depositor manufacturers to market to their customers.

Manufacturers can usually offer you different prices and after-sales services.

When searching on these sites, you must make sure that you are selecting a manufacturer and not a distributor or trader.

Also, do not trade with a specific manufacturer until you have verified their credentials.

The benefit of having a large number of manufacturers on these sites is that you can negotiate or select the right manufacturer for your automatic power press.

You also have the opportunity to negotiate the price of the product.

Google, Bing search

Most good Candy Depositor manufacturers have their own website to advertise their products.

However, many excellent Chinese manufacturers do not pay attention to this or start late, but this does not mean that they cannot provide excellent products.

So it might be hard to find them on the first few pages, but you can check a few pages, there are plenty of good Candy Depositor makers to choose from.

Or you can add "China" to your keyword to see more Chinese manufacturers.

Purchasing agent

Many purchasing agents in China know the different Candy Depositor manufacturers in China.

They understand the production capacity and pricing of these manufacturers.

These are important specifications that your purchasing agent can help you with when looking for a manufacturer.

Sourcing agents can also save you the trouble of finding reliable manufacturers, as they usually have a ready list for you to choose from.

The main limitation of using a purchasing agent is the high cost of finding a manufacturer.

There's no way to compare what you're paying here with what you're likely to lose if you bet on finding a manufacturer.

Machinery Shows, Trade Shows and Fairs

Whenever a Chinese trade show is held in your country or China, you should expect Chinese manufacturers to showcase their products.

This allows you to interact with different manufacturers and ask them about different aspects of their manufacturing process.

The advantage of this method is that you can meet face-to-face with a specific manufacturer.

This allows you to negotiate different specifications with the manufacturer.

Common trade shows and fairs in China include: Canton Fair, etc.

Crucially, once you have an agreement with a specific manufacturer, you need to visit their premises before starting production.
Contact us for more information and knowledge.
read more:
Candy Cutting Machine: Guide to FAQ
Top 10 Candy Making Machine Manufacturers (Updated 2022)
Gummy Bear Making Machine: What You Need to Know
Hard Candy Machine: All You Need to Know
Lollipop Making Machine: The Complete Guide
Candy Forming Machine: The Complete Guide to F&Q
Gummy Depositor: The Complete Guide