High-Quality Candy Processing Machine
From China
Candy processing machines and candy forming machines are an important part of the candy production line. ESM manufactures high-end and efficient candy processing machines and forming machines.
Request a Quote Today
Contact Us Now
Start your perfect candy production journey now!
Phone can't be empty
Phone
Products can't be empty
Products you want
High-yield, High-quality Candy Processing Machine
Candy processing machines and candy forming machines are an important part of the candy production line. ESM manufactures high-end and efficient candy processing machines and forming machines.
Candy processing machines and candy forming machines are an important part of the candy production line.
Why Choose Us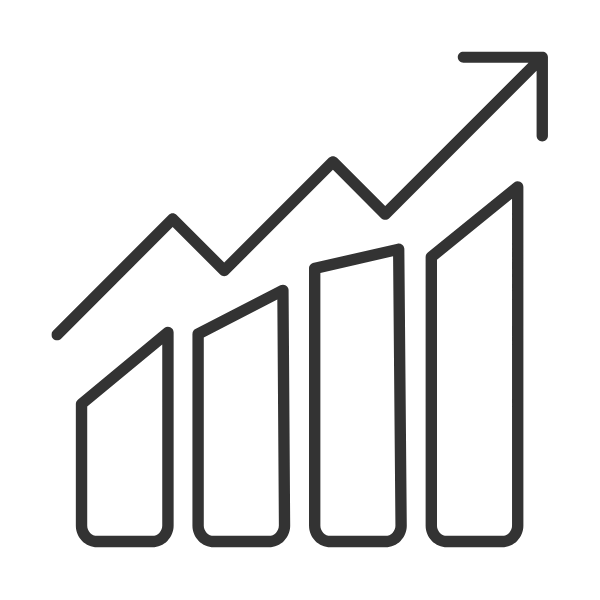 High Efficiency
High Output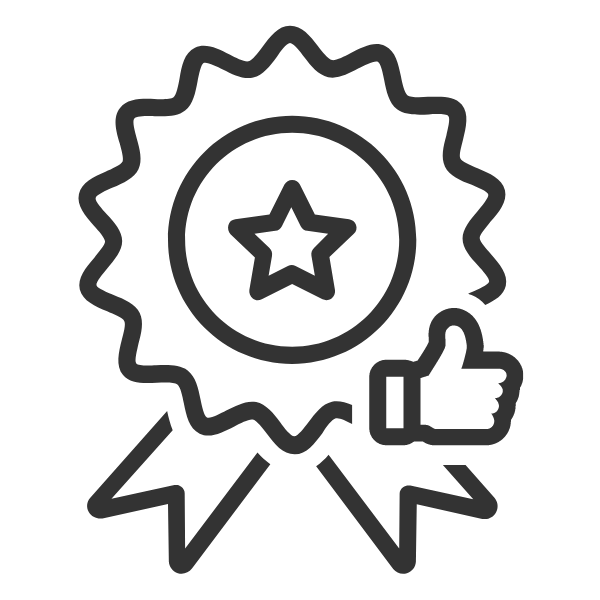 Precision Design
Higher Quality Candy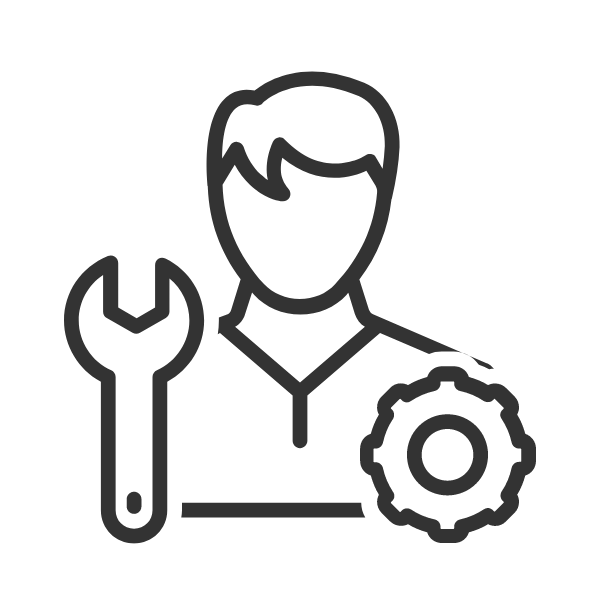 Easy Operation
High Automation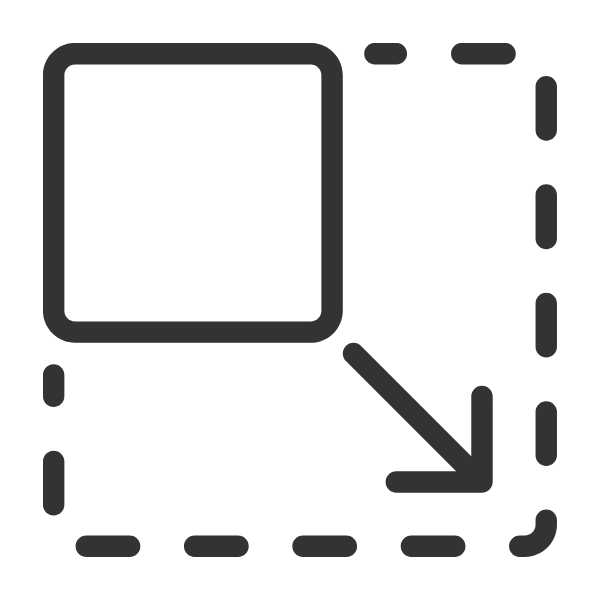 Good Expandability
More Diversified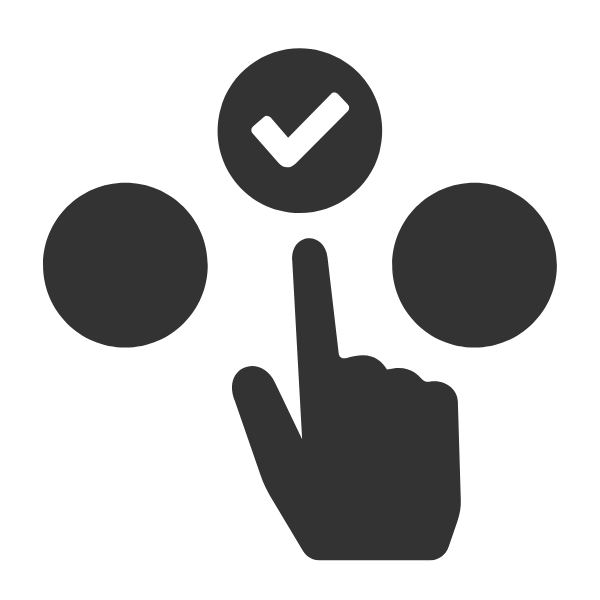 Wide Range of Products
More Choices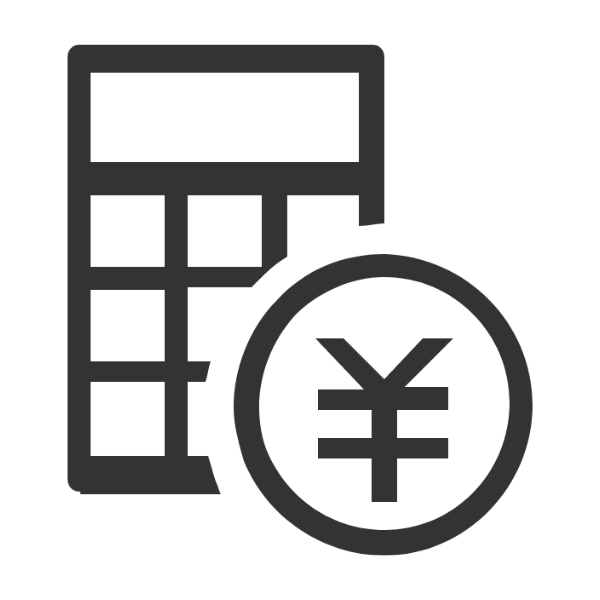 High-end Product Line
More Competitive Price
Qualification Certificate
The company has passed ISO9001:2008 international quality system certification and CE certification of various products.

FAQ
1
Are you a factory or a trading company?
Yes, we are manufacturer for candy making equipment with export license. We also provide Good Sourcing Services in all area of confectionery industry in China.
2
Where is your factory? How can we get there?
Our factory is located in Ningbo, an important industrial city in China. It takes about 1 hour drive from the airport to our factory. We can pick you up from the airport if needed.
3
Does your candy processing machine have any certificate to ensure quality?
Yes, our machines are approved with ISO9001, CE, SGS, BV certificate. We also have our own patents.
4
Do you offer an online catalog?
Yes, we are more than happy to provide product catalogs with your specific needs. Please tell us which type of candy you are interested in (hard candy, soft candy, lollipops, jelly candy, toffee, etc) in the message section.
5
Can I get some samples from you? How?
Yes, Free samples will be sent if needed. But you should pay the freight, and you need to provide us with your DHL or TNT account, address, zip code, mobile phone number.
6
Can I customize my machine?
Yes, you can. Every client is unique, We'd like challenging, to strengthen our technical advantage and improve our manufacturing technologies to meet your special needs.
7
Can I be your reseller? What about commissions?
Of course you can! We are pleased to invite you be our dealer in your local market and help you do business well.
8
What is your payment term?
Usually we accept TT prepaid 30% down payment, 60% TT before shipment. The 10% balance will be paid within 15 days after commissioning is completed. We also accepted L/C, D/P while we all agreed.
9
How is the delivery time?
Delivery within 90 days after seller receives buyer's 30% advance payment and all production related technical details are confirmed
10
How about installation, testing and assembly?
2 experienced technicians will be dispatched to your factory to assemble and start up the mechanical production line. Your local team in troubleshooting, maintenance, processes and operations will be well trained before they return to China. There will be more than 10 days of debugging. The buyer needs to pay 600 RMB/day/person as a salary for the technicians (subject to exchange rate effects). The cost of round-trip air tickets, accommodation and local transportation for the technicians during their stay in the factory shall be borne by the buyer. These lines are fully assembled in our manufacturing facility. If required (we need your raw materials), the machine will be dry run or actual production test after your validation and acceptance. The machines will be disassembled, carefully packed and shipped to your country.
11
How is the warranty service?
We provide warranty maintenance services for products within one year after signing the machine commissioning and completing the transfer order (but excluding machine wearing parts and man-made damaged parts)
Choosing the best confectionery machine in China
As an outstanding manufacturer in the field of candy production lines and candy production solutions, ESM has strong R&D, production and manufacturing capabilities, as well as leading candy processing and molding technology. With more than 30 years of production and R&D experience, ESM can provide customers all over the world with high-end candy processing machines and candy production solutions.
Welcome to visit our candy production line website, or contact us to communicate with our professional technical team.
Candy Forming Machine: Ultimate Buying Guide
Are you looking for the best and most suitable candy forming machine?
There is no doubt that a good candy forming machine is an important part of a candy production line and it is very important to know about it for your choice.
Therefore, please read this guide carefully.
Read More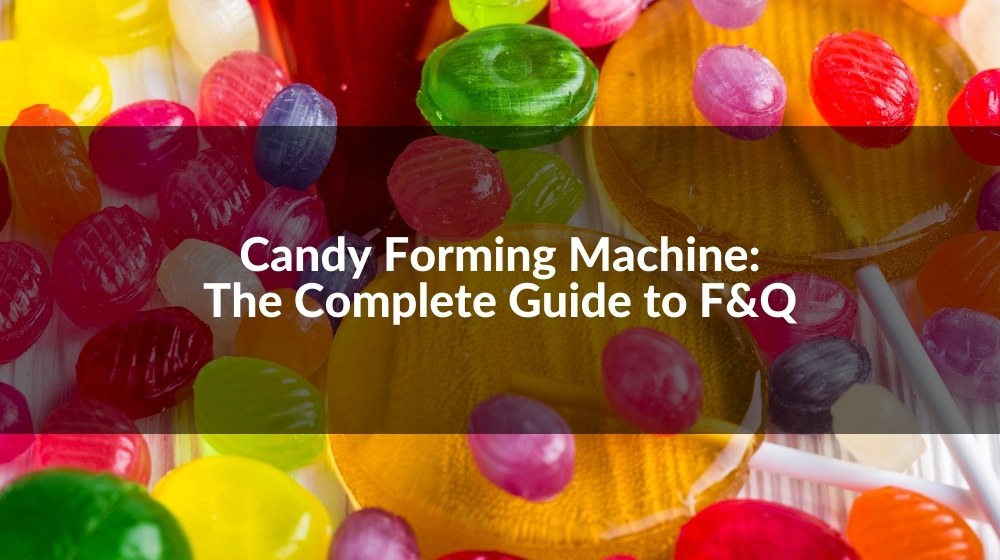 Candy has a wide audience, both adults and children.
Therefore candy making is a very important industry in today's world, but everyone knows that the production and manufacturing of candy is quite a complicated process and a quality candy production line is essential if you want to get the perfect candy.
Then candy forming machine is a very important part of the candy production line process, without the forming machine, it is very difficult to get those good looking and attractive candies.
As a candy manufacturer, purchasing a candy forming machine should be among your top priorities.
Regardless of the type of candy forming machine, it should have the following functions.
You can monitor the production process of the candy.

The machine should have a conveyor belt to facilitate the transport of the product within the candy line.

Stainless steel body and contact parts to ensure hygienic conditions in the candy production.

High production capacity.

It is possible to install different molds for various candy shapes.

It should have an electrical system that is essential for the production of candies.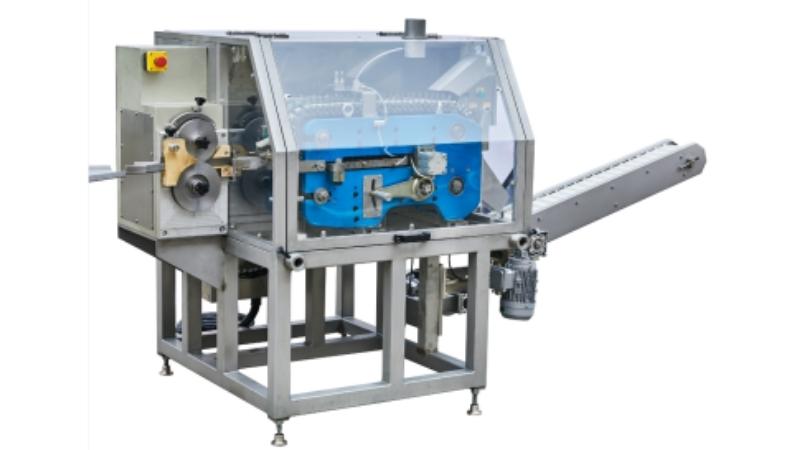 The use of candy forming machine has the following advantages.
Stable candy production manufacturing

Using the candy forming machine in the candy making process will enable you to get stable quality candy and ensure the quality of the candy.

Automatic operation

It speeds up the production process of sweets; therefore, it ensures timely production of sweets.

The automatic operation means less labor and thus saves you additional costs.

Safe production

The machinery industry has evolved to the point where almost all machines have built-in safety features.

This will help you to ensure the safety of your employees.

And candy forming machines are made of materials that comply with food production safety regulations, which makes the production of candy safer.

Easy to clean and maintain

Because some parts of the machine are removable; you can clean it as needed. In addition, the maintenance cost is moderate.
Many Chinese candy making equipment manufacturers combine American, European and domestic technology with Chinese manufacturing advantages.
This alone gives Chinese companies the upper hand over all their competitors worldwide. As a result, most Chinese candy making machines are cost competitive with American and European made machines.
You will find that most European and American companies have OEM partners in China. Nevertheless, with this business model, you will pay more for your candy making machines.
In short, it is cost effective to source candy machinery from China. Always strive for the best deal.
Simply put, the price range for buying Candy Forming Machine from China is very wide, from $20,000 to $200,000.
There are several factors that influence the price range.
Type of candy forming machine

The type of machine will also determine the price of the machine.

Due to the different complexity of the different types, the price of these machines cannot be the same.

Number of machines purchased

Importing more than one machine may have a manufacturer's discount, thus reducing the cumulative price.

Customized candy forming machine

If you wish to have your machine designed to your specifications, this may increase the price.
When you are planning to purchase a candy forming machine, there are many factors that must be considered regarding production to help produce the right and ideal candy.
The following highlights some of the important factors to look at.
Size of candy forming machine

The dimensions to look at here are the length, width, height and total weight of the candy forming machine.

Usually, the production needs and the size of the candy determine the size to be used.

Usually, the candy forming machine will be used together with candy boiling machine, candy pouring machine and other candy production machines to form a production line.

Power requirements

Candy forming machines usually require sufficient power to be fully operational and power requirements vary.

You must know the amount of work that the candy forming machine will perform, as this determines the amount of rated power required.

Therefore, you should work with professional and reputable candy machine manufacturers and suppliers who will help you choose a candy forming machine with the correct power rating to provide a complete candy production solution.

Production capacity

It is important to have a machine that can meet your production needs.

You need to take into account his production capacity and level of automation

So, if you want to produce candy on a large scale, you need a candy forming machine with a larger capacity that can also accommodate ingredients.

Operating conditions

Some of the operating conditions you should be aware of for a candy making machine are the temperature measured in degrees Celsius (for example, 4500 C).

In addition, the humidity measured in percentage (e.g., 75%).

Molding time

Forming time determines the production speed and the number of candies produced, which plays a very important role in your production costs and profitability.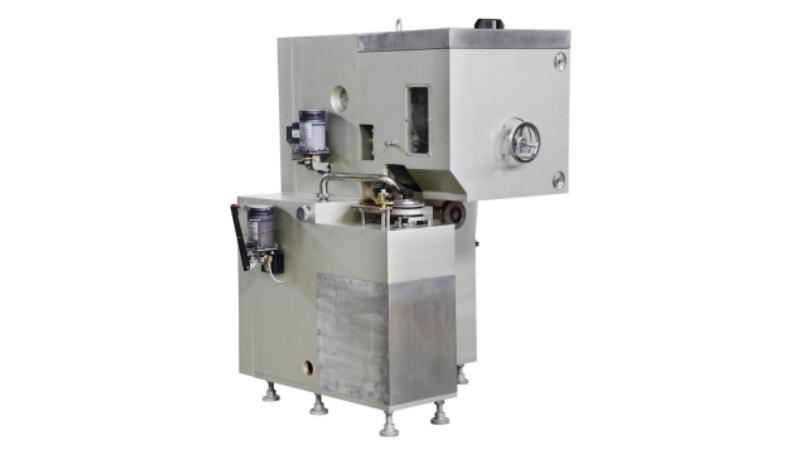 There are many different types of candy forming machines and they can be differentiated according to the type of candy produced, the production method, including
Distinguished by type of candy:
Soft candy forming machines

Hard candy forming machines

Lollipop forming machine

Toffee forming machine

etc.
According to the molding method include:
Chain Forming Machine

Candy extruder

Candy molding machine

etc.
You can ask your target candy making machine supplier in detail to get the best candy making solution
You need to know the candy forming machine you need to make sure it is your target machine.
A typical candy forming machine includes.
Hopper.

This is where all the ingredients are placed to start the production process.

Control panel

You can configure all the candy making operations.

Power supply

The candy maker requires power to operate.

Pressure units

They are responsible for driving all the pressure systems of the candy production line.

Cooling System

This is where the sugar syrup is cooled and cured.

Transport system

It applies to the conveyor and rails that move the substance from one part to another. Knowing that the formed candy is transported out.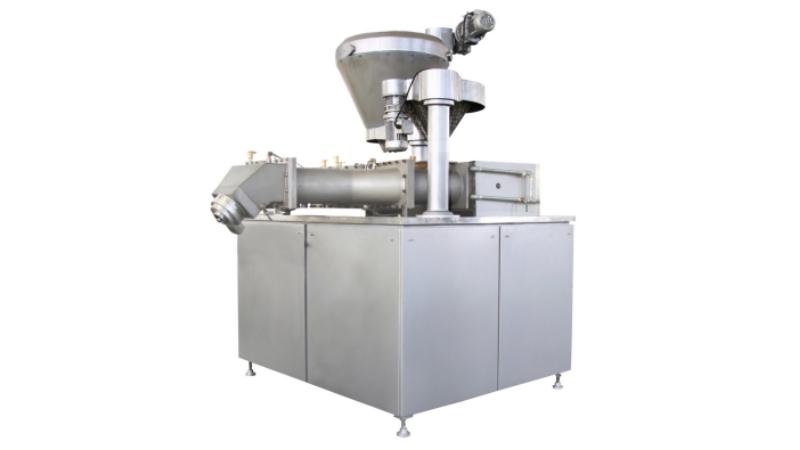 Understanding the production process and principles can effectively help in candy production and design.
Cooling and solidification

After conveying the mixture back to the candy making machine, it is passed through the refrigeration system and solidified to form soft ribbons.

Passing the syrup through the refrigeration system is necessary because it is here that excess heat is removed.

Forming stage

The solidified candy bag is cut, extruded or pressed to the desired size that you specify in the control panel. They are then placed in a mold where they are molded or driven to the rope sizer for cutting.

Here, they can be molded into any shape according to your production needs and target market.

They are then further cooled to form the correct texture and to obtain the desired hardness.

Inspection phase

From the molding stage, the candies are discharged from the system to the inspection stage.

Here, the candies are sorted according to the required specifications.

The candies that meet the required specifications are then transferred to the packaging stage.
During the candy making process, you will encounter certain problems.
Therefore, you must know how to detect and solve these problems.
Here's how you can detect and solve these problems that may interfere with candy production.
Improper ingredient flow

Usually, you can always observe an abnormal flow of the ingredient mixture. This may be due to the following reasons.

Thick syrup may be slowing down the flow due to its weight.

The outlet may be blocked, thus preventing the mixture of ingredients from moving to the next stage.

Here, the machine may be the problem, especially if it is running very slowly and will prevent the ingredient mixture from flowing properly.

Solutions:

Ensuring that the ingredients are well mixed and the syrup is not so thick.

Unblocking the blocked passages of the ingredient mix.

Increase the speed of the machine, which can be done from the control panel.

There may be damage to the candy.

With proper observation and the help of a candy inspection machine, you can easily detect the presence of damage on the candy.

This can be due to alignment issues as some key parameters in the machine may not be properly aligned, which always leads to loss.

Solution:

Correctly align the parameters of the candy making machine to avoid the resulting damage and loss.
When investing in a candy line and candy forming machine, you must know and understand the safety and quality standards of the candy forming machine.
Typically, this includes international quality standards that you must comply with.
CE electrical standards.

Food and Drug Administration (FDA) quality standards.

Current Good Manufacturing Practices (cGMP) standards
Any machine is subject to wear and tear, so there is no doubt that the candy forming machine also requires maintenance and care.
Check for worn parts so you can plan to replace them when needed.
Specify a maintenance schedule, including daily, monthly, quarterly and yearly.
Have the right tools and materials for cleaning and maintenance.
Remember, machine maintenance requires you to use quality spare parts in case you need to replace worn parts.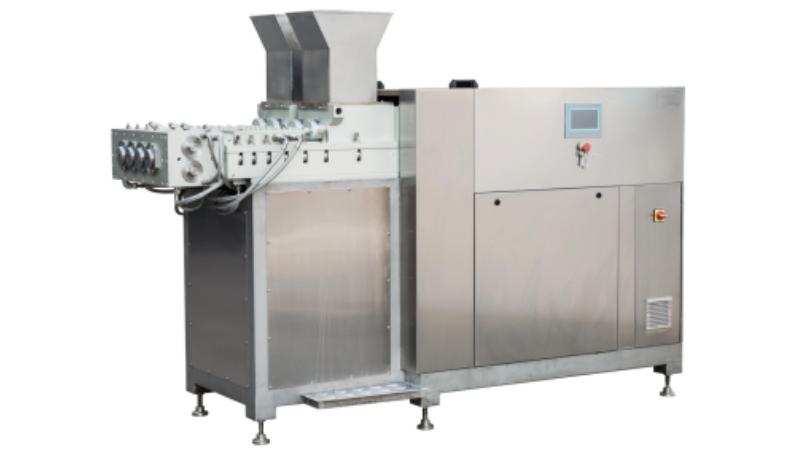 As a professional manufacturer and supplier of candy machines, ESM offers a comprehensive after-sales service and repair policy.
Any qualified dealer and supplier should provide the appropriate spare parts to enable customers to maintain them reasonably well.
Since there are different types of candies, candy manufacturers use different types of machines to make candies.
Different types, designs, shapes and sizes of candies can be made.
It also depends on the specific requirements and needs of the candy maker.
During the whole candy production process, the whole candy production line is made up of different candy making machines. In order to increase the efficiency of candy production, usually the candy is more often used with multiple machines for combination.
Some of the machines you may need include:
No doubt, we provide professional training and training manuals for subsequent review
Not everyone can start operating the production machine directly.
Candy forming machines such as candy forming machines should have a warranty.
In this case, the warranty guarantees any repair and replacement of machine parts after purchase.
Most candy forming machines usually have a warranty period of 12 to 24 months and the seller/manufacturer is responsible for any damage that may occur to the machine.
During this warranty period, they also replace any parts or the entire candy forming machine.